Many showerheads have built-in water filters, but they are often found to be inadequate. A standalone water filter is far more effective in removing chlorine and its by-products, such as trihalomethanes and chloroform. The latter is a known carcinogen, which can be harmful if you are exposed to it for years. With a high-quality filter, you also don't need to worry about the presence of dangerous bacteria.
What you can find in this article
Depending on the water quality produced by your local municipal water utility, there could be a higher level of polyfluorinated chemicals, fluoride, mercury, lead, and arsenic. Due to these health risks, you should invest in a highly effective water filter.
AquaBliss is among the most popular water filter brands and the company focuses on bringing the natural purity of water back to customers. Pure and hygienic water improves your quality of life and here are AquaBliss water filter models to consider:
AquaBliss SF500 Rejuvia HD (Best Overall)
The SF500 is currently considered as AquaBliss' best water filter to date. Compared to the earlier model, the SF220, the newer SF500 is at least 30 percent more efficient. AquaBliss uses customer feedback to improve on their earlier designs. This results in a state-of-the-art design that can better remove pesticides, heavy metals, and other pollutants. Contaminant-free water ensures healthier skin and hair. If you have brittle nails, dandruff, and itchy skin, it could be due to contaminated water. With its 12-month warranty, you can be sure that the SF500 Rejuvia HD has acceptable reliability.
Compared to earlier models, the SF500 Rejuvia HD has a 25 percent larger cartridge. Its redox filter media can remove contaminants more effectively. The no-leak seals ensure that water from your showerhead is completely filtered. Its shower filter adapter ensures a universal fit that matches any showerhead on the market. The twist-on design makes sure that the filter is easy to attach to and remove from your showerhead. There are multiple filtration stages that depend on your local area's water quality.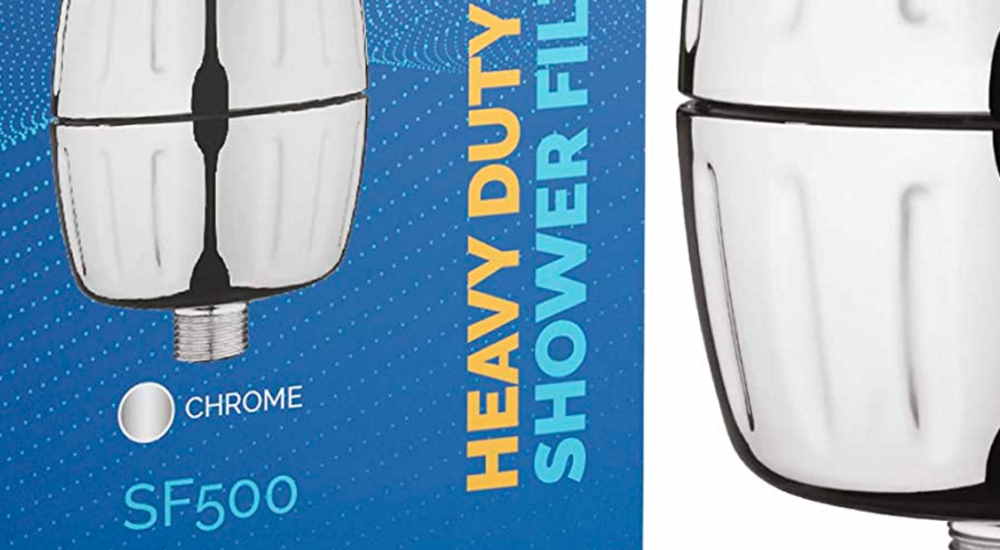 Pros:
Reduces problems of brittle nails, dandruff, and itchy skin
Eliminates dirt, toxins, sediments, and bad odor from water
30 percent filtration compared to other similarly-sized filters
Cons:
More expensive than competing models
Best overall is Aquabliss SF500
Helps to get rid of Itchy skin, dandruff, and Brittle Nails
The cartridge is 25% larger
Uses finer redox filter media
Shower filter adapter for universal fit
No-leak seals
High Water Flow
Twist-on
Multiple stages of water filtration
AquaBliss SF220 (Most Popular)
If you want to maintain good general health, you need a reliable water filter that removes the contaminants from your water. Therefore, the AquaBliss SF220 uses a replaceable multi-layer filter, made of calcium sulfite, activated carbon, and KDF55. Calcium sulfite is known to properly remove heavy metals and chlorine from water. Activated water easily captures organic materials and chlorine from the water. The KDF55 is known to be effective with both high and low water temperatures. It's recommended to replace the SF220 filter every six months and for less than $20 each, it should be a worthwhile investment.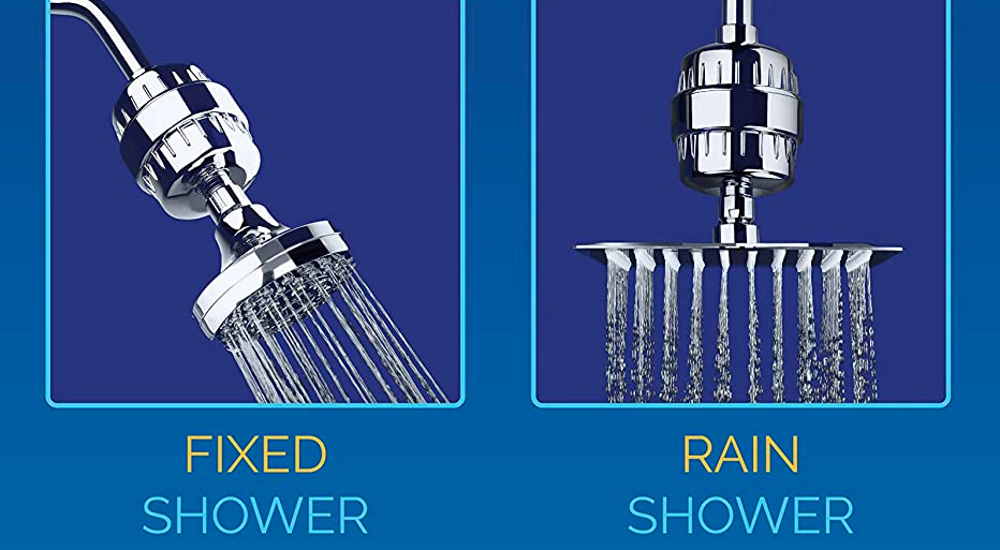 You don't need to replace your current showerhead, because the SF220 has a universal connection. Installing SF220 is very easy and it's a tool-less procedure. With a high-water flow, you will have a relaxing shower with an SF220 filter.
Pros:
Lasts for a long time
Has very capable multi-layer filter media
Doesn't reduce water pressure
Works well in removing contaminants and toxic chemicals from water
Cons:
Sediments from easily inside the filter with hard water
Doesn't adds beneficial substances to the water
The most popular is Aquabliss SF220
Purifies your water and protects your skin
Redox media KDF55, Activated carbon, and Calcium sulfate
Noticeable soft healthier skin and hair
Super easy installation
No-leak seals
Twist-on
Multiple stages of water filtration
AquaBliss SF100
If you are looking for an affordable and effective shower filter, the AquaBliss SF100 could be the one for you. With its 12-stage filtration system, you can be sure that nearly all contaminants are removed from the water. You can use SF-100 to filter about 12,000 gallons of water, which is equal to about six months' worth of use before a replacement is needed.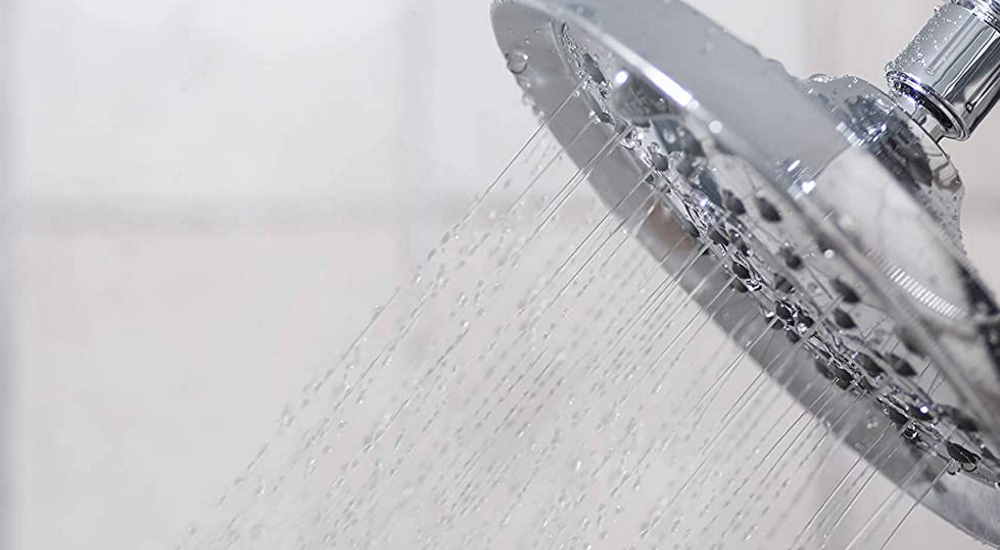 For hard water or well water, the micro-porous cotton filter can help remove a lot of sediments. Unlike the SF220, it comes with a ceramic ball that infuses vitamin C to neutralize chloramines and rejuvenate your skin. The water is also oxygenated with magnetic energy balls, which is beneficial for your nails, hair, and skin. Zeolite ceramic balls remove heavy metals and balance the levels of minerals.
The first step of filtration uses ultra-fine mesh made of stainless steel, which removes larger particles and sediment. The micro-porous PP cotton removes finer rust particles and mud. Calcium sulfites remove both chloramine and chlorine. In other words, the redox (oxidation-reduction) filtration media eliminates the remaining chlorine, heavy metals, and bacteria.
Pros:
Adds oxygen, beneficial minerals, and vitamin C to water
Affordable
Easy to install with a universal connection
Cons:
Some complaints about unreliable batches of products
The best value is Aquabliss SF100
Rejuvenates your skin, hair, and Nails
Neutralzes bad odur and pH balnces the water
Uses advanced multi-stage filtration
No tool installation
No-leak seals
Adds vitamin c minerals to shower water
AquaBliss SF300
Although AquaBliss took all the user feedback to design the SF300, it doesn't necessarily better than the SF100 and SF220. Intended to solve issues of the SF220, the SF300 has a leak-free design to prevent leaking with its high-quality filter. There's also a removable sediment filter. Therefore, if you have been affected by itchiness, dandruff, and eczema, the multi-stage filtration process will give you contaminant-free water.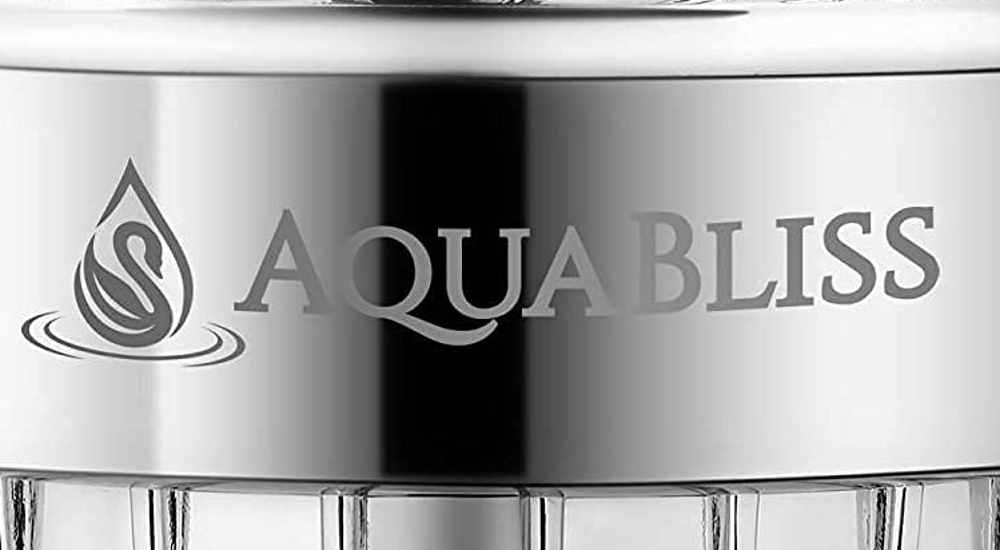 Pros:
Accessible and removable sediment filter
Better leak-free design
Suitable for people with skin problems
Good at removing pollutants
Cons:
Significantly reduces water pressure
When you should replace AquaBliss shower filter Cartridges?
AquaBliss shower filters can take about 10,000 gallons of water before they need to be replaced. Keep in mind that these filters should be replaced in about 6-8 months, starting from installation time. In order to ensure they operate well, it is important to regularly change filters.
Do shower filters work for hard water?
To solve a hard-water problem, you should install a shower filter that softens the water. Many U.S. cities have a water supply that is hard because it is gotten from underground sources.
Final words
AquaBliss filters are good for either the city or well water. The company has a filter system for both, removable shower heads and fixed shower heads. You can choose the best setup for your home, based on what you need.
Consider installing a removable shower head, or stick to a fixed one – the first choice is for more flexibility, and the second is for standard cleaning. Make your perfect choice and you can't go wrong.
AquaBliss is a line of high-end water filters designed to improve the health and taste of your water. They use advanced filtration technology to remove contaminants such as chlorine, lead, and other impurities from your water. AquaBliss filters come in a variety of sizes and styles to fit any lifestyle. They are designed to be easy to install, require minimal maintenance, and have a long lifespan. With AquaBliss filters, you can be sure that you are drinking clean, safe water that tastes great.