Bathroom ventilation and the bathroom exhaust fan are very important items to consider in a home. In fact, to achieve proper bathroom ventilation you need to install a powerful enough bathroom fan to achieve demanding airflow requirements for the volume in the room it operates.
If you want your bathroom to be fresh and clean, a ventilated bathroom is what you need. Furthermore, to reduce humidity, check these dehumidifiers.
What to consider for a proper bathroom exhaust fan
To find the right size fan to meet your ventilation requirements, follow a few simple steps. First, determine the cubic feet of your bathroom by multiplying the length by width by height. Then multiply this number by 0.13 per minute and look for a bathroom fan model with a rating of 70 CFM or higher. Alternatively, use this sizing chart from Home Ventilation Institute (HVI) to determine the minimum required fan capacity for bathrooms of various sizes.
Furthermore, the specs you need to consider while choosing a bathroom fan are:
Bathroom fan capacity (airflow volume)
Installation (wall or ceiling)
Features (automatic, smart, etc…)
Noise levels (consider the noise level you're comfortable with)
Energy consumption (take care of your electricity bills)
TOP 5 bathroom fans you can choose from
When looking for the best bathroom fan, you have a lot of choices. We recommend some cool models from Delta, Broan, Homewerks, and other top brands. Fantech is another strong contender, and don't forget that Panasonic makes popular bathroom fans as well. Let's take a closer look, and compare Delta vs Broan vs Homewerks vs Fantech vs Panasonic.
Delta vs. Broan vs. Fantech vs. Panasonic best bathroom fan
The best bathroom fan depends on several factors, including the size of the bathroom, the type of ventilation system, the noise level, and your budget.
Delta Breez is a great option for a bathroom fan. It is energy efficient, quiet, and reasonably priced. It also comes with a timer, so you can set it to turn off automatically after a certain amount of time.
Broan is another good option. They offer a wide range of fans, including some with humidity and motion sensors. Their fans are also reasonably priced and come with a variety of features.
Fantech is also a good choice. They offer both a variety of models and features, and their fans are fairly quiet. However, they tend to be more expensive than some of the other brands.
Panasonic is another great option for those looking for a bathroom fan. They offer fans with different levels of noise reduction and a variety of features. They are also relatively affordable.
We consider them as the top 5 manufacturers and they are very popular in US houses these days.
Delta bathroom fan exhaust
Delta Americas is first on our list, and these three models are currently the best you can find in America. Let's see what they have to offer and compare each other. Continue reading…
Delta BreezGreenBuilder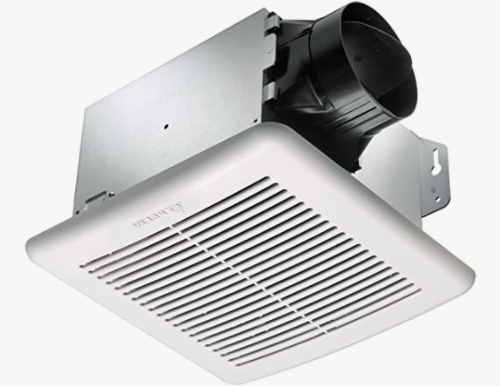 Equipped with light, dual speed motor, motion sensor, and humidity sensor.
Air Flow CFM: 50-100
Duct Size: 4″
Noise level (Sones): 0.3-1.4
Delta BreezIntegrity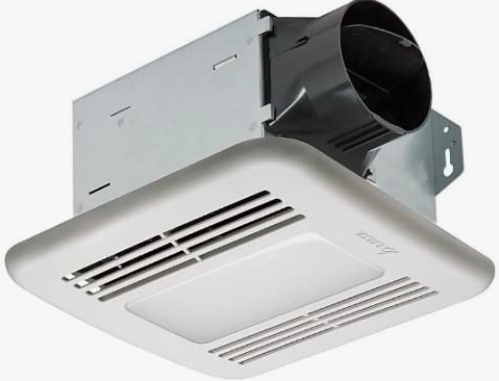 Energy efficiency at 7.2 CFM/watt, self-compensating motor speed for intended airflow when static pressure is encountered. Comes with an LED integrated inside the fan body.
Air Flow CFM: 80
Duct Size: 4″
Noise level (Sones): 1.3
Delta BreezSignature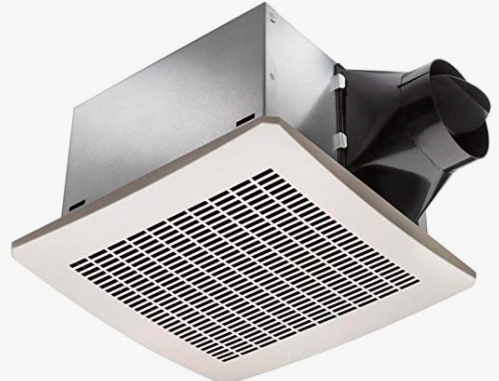 Light, dual speed, motion sensor, and humidity sensors are available.
Air Flow CFM: 80-130
Duct Size: 4″
Noise level (Sones): 0.3-1.3
Broan bathroom fan exhaust
It is made in the U.S.A. Wisconsin and these three models are proven the best choice for many Americans out there. Let's take a look.
Broan-NuTone AE110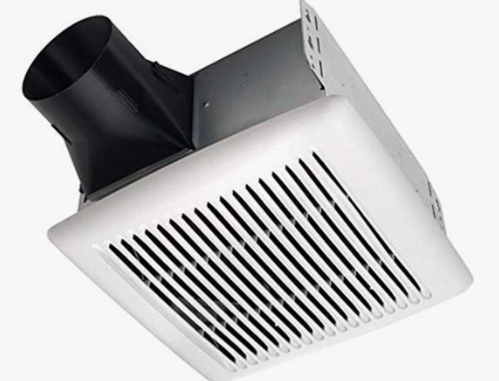 Broan-NuTone AE110 Invent Flex Energy Star Qualified Single-Speed Ventilation Fan, 110 CFM 1.0 Sones.
Broan-NuTone AE110LK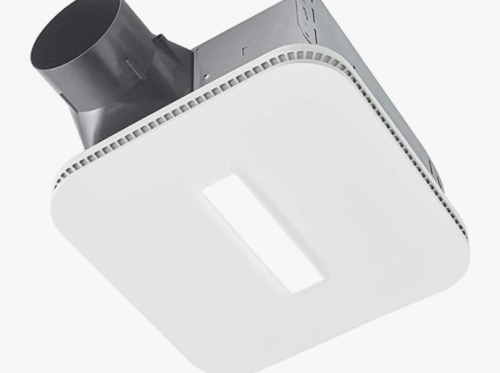 Broan-NuTone AE110LK Flex Bathroom Exhaust Ventilation Fan with LED Light, Energy Star Certified, 110 CFM, 1.0 Sones.
Broan-NuTone 671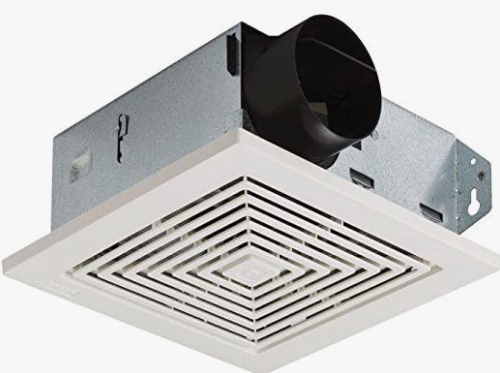 Broan-NuTone 671 Ventilation Fan, White Square Ceiling or Wall-Mount Exhaust Fan, 70 CFM, 6.0 Sones.
Homewerks bathroom fan exhaust
Here comes the three top-selling models from Homewerks. Homewerks is another brand stationed in the States, providing high-quality bathroom fans and other accessories. Choose the model that fits your bathroom.
Homewerks 7141-110 Bathroom Fan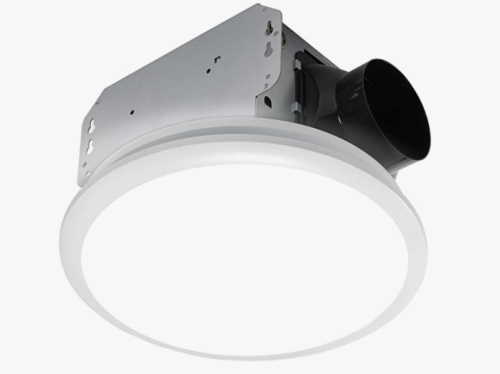 Homewerks 7141-110 bathroom fan with integrated LED light, ceiling mount exhaust ventilation. It operates at 2.0 Sones, delivering airflow up to 110 CFM.
Homewerks 7140-50 Bathroom Fan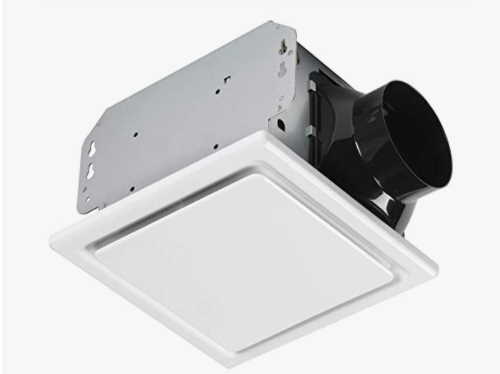 Homewerks 7140-50 bathroom fan comes as a good choice for small bathrooms. It is a ceiling mount exhaust ventilation, that operates at 1.5 Sones, delivering airflow for up to 50 CFM.
Homewerks 7140-80 Bathroom Fan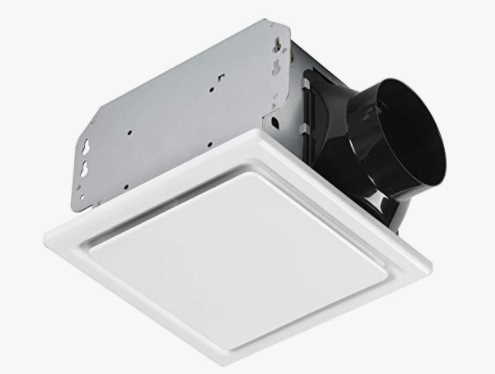 Homewerks 7140-80 model is quite similar to 7140-50, with more powerful airflow. This bathroom fan is a ceiling mount, with 1.5 Sones, producing airflow up to 80 CFM.
Fantech bathroom fan exhaust
Fantech offers a wide range of bath fans to meet any need. Whether you are looking for an exhaust fan with light or dimmable lights, a humidity sensor, or an occupancy sensor, Fantech offers some great solutions for you and your bathroom. The best thing is, they have remote mount fans which means you won't hear any noise if choosing one. Otherwise, ceiling-mount bathroom fans are available also. Let's take a look, and see what are the best Fantech bathroom fans available in the U.S. in 2022.
Fantech PB 270L7-2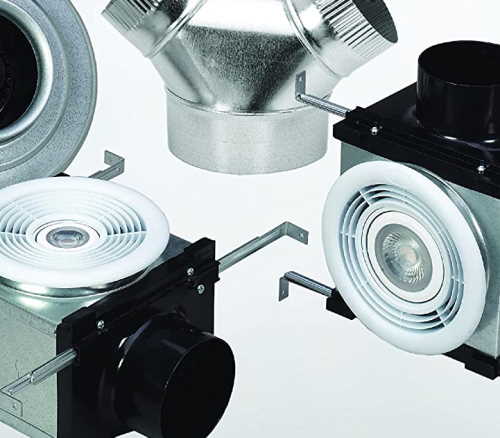 Powerful and efficient 270 CFM fan with LED lights. This is a remote mount fan that ensures quieter operation. This model comes with one fan and two grilles locations. Producing up to 270 CFM in total. Fantech is equipped with lights – two 7W dimmable LED bulbs. Uses 4″ and 6″ flexible ducts.
Fantech FR 110 Inline Fan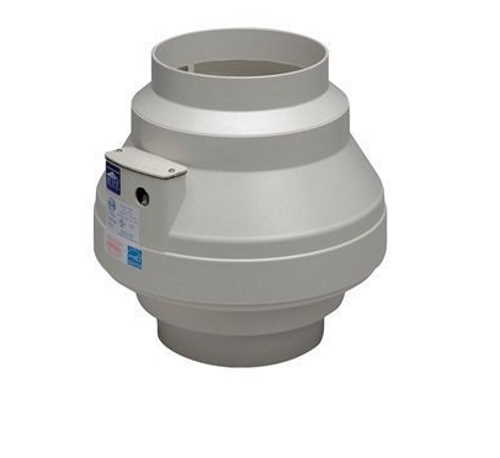 The FR Series is a versatile inline duct fan. These models can be used for multiple-point exhaust, residential and commercial applications. They are also widely used as booster fans to move air from one room or area to another. These models are not designed for nor should be used in radon applications. In short, not approved for range hood or kitchen ventilation applications.
Fantech PB110 Inline Fan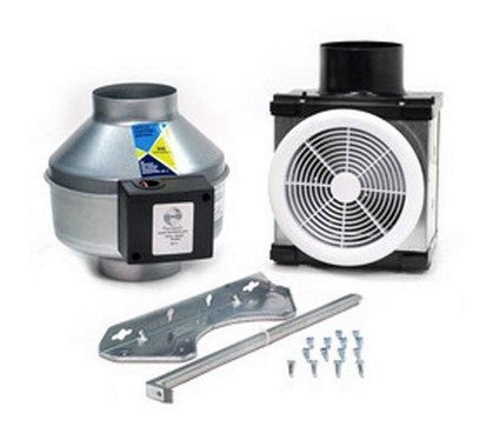 Powerful, and efficient 110 CFM fan that installs remotely. This type of installation ensures quiet operation. An unobtrusive grille makes for better aesthetics. PB110 uses a 4″ flexible duct, combined with an intake grille with a 7″ opening.
The Fantech PB110 is an advanced, quiet, and efficient bathroom fan designed to improve air quality and reduce humidity levels in small bathrooms. It is a great choice for anyone looking for a powerful and reliable fan for their bathroom.
This fan is equipped with a powerful, yet quiet motor that can move up to 110 CFM of air. This ensures that the air in your bathroom is always fresh and free of dust, pollen, and other allergens. In addition, the fan has an adjustable speed control so you can adjust the airflow to your needs.
The Fantech PB110 is also designed with a special backdraft damper system to reduce air leakage and keep air from escaping outside the bathroom. This helps to keep the air inside the bathroom fresh and clean. The fan also has a built-in timer that allows you to set the fan to turn on and off at specific times.
It is an ideal choice for anyone looking for an efficient and quiet bathroom fan. It is easy to install and requires minimal maintenance, making it a great choice for anyone looking to improve the air quality in their bathroom.
Panasonic bathroom fan exhaust
Panasonic makes one of the best bathroom fans you can find in North America. Furthermore, you can choose from a variety of Panasonic models, making sure you have the one that fits your bathroom perfectly. Panasonic really gives you plenty of choices. Just look at the series that Panasonic currently has to offer; WhisperFit, WhisperGreen, WhisperWarm, WhisperFresh, WhisperCeiling, WhisperSense, WhisperValue, and so on… Let us take a closer look at the three top models of bathroom fans from Panasonic.
Panasonic FV-0511VF1 WhisperFit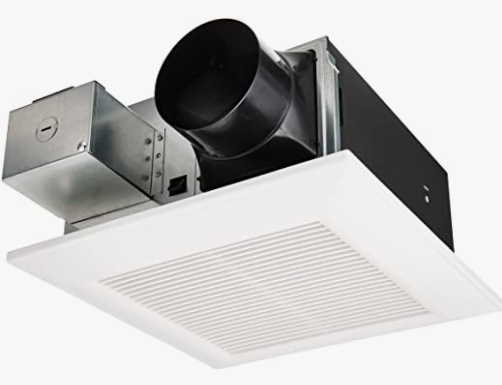 Panasonic FV-0511VF1 WhisperFit is actually Amazon's choice for a Panasonic bathroom fan.
It brings a revolutionary ECM motor with SmartFlow Technology that ensures optimal CFM output. This particular model has a built-in Pick-A-Flow airflow selector that allows you to select your required airflow of 50, 80, or 110 CFM with a simple flip of a switch.
Panasonic FV-0511VQ1 WhisperCeiling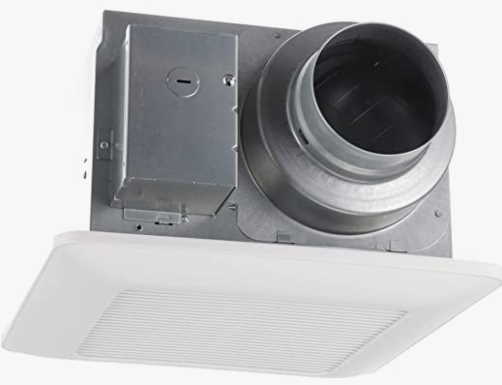 Panasonic FV-0511VQ1 WhisperCeiling bathroom fan comes equipped with Speed Selector, and SmartFlow Technology.
Panasonic FV-1115VKL2 WhisperGreen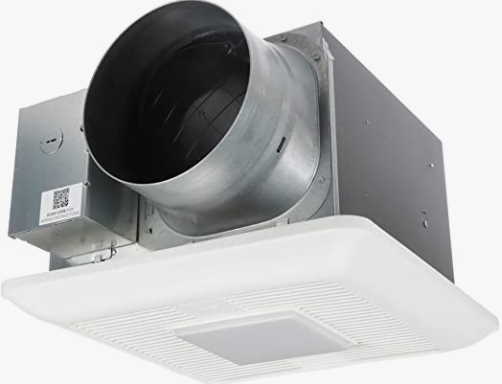 Panasonic FV 1115 VKL 2 Whisper Green ventilation fan delivers the highest power rating to remove air impurities from your bathroom while operating at whisper-quiet audio levels.
In conclusion
When looking for a bathroom vent, it is important to consider several factors. Firstly, the size of the fan which is measured in cubic feet per minute (CFM) determines the capacity and should be based on how big your bathroom is. Another thing to consider is the extra features such as heaters and lights which might significantly increase the price. Another key feature to look for is the loudness which is measured in sones with a higher sone value indicating that it produces more noise. Finally, you should check the amount of electricity consumed, with devices having thermal cutoffs being best since they automatically switch off as soon as there is an increase in temperature.
Check for the bathroom fan size calculator also. Find the right fan size for the bathroom and make sure that the air circulation is sufficient.