If you want to brew excellent cups of espresso at home, Jura coffee machines are a good investment. With a quality coffee maker, you will never need to endure a cup of bad espresso again. It's hard to decide what coffee machine to choose, but Jura coffee machines are among the best in the market. You can get the best brew only from the finest coffee roasts. But when it comes to choosing coffee beans, each one of us has unique preferences.
What you can find in this article
Robusta beans usually have double the caffeine level compared to Arabica. If you need a real caffeine jolt in the morning, Robusta is your best bet. Arabica offers better aromas, making it suitable for a more casual coffee drinking experience. Your favorite brand may not suit others. That being said, you will need to choose high-quality coffee beans for your Jura coffee maker. Whether you prefer a crisp light roast or a dark roast with a rich body, it is important to stick with well-known brands. You may try single-origin coffee beans, which come from a specific island, country or region, with their own unique climate and soil conditions.
For a more flavourful note, you can choose blended coffee, which delivers a unique combination of taste, smoothness, and aroma. There's no right or wrong when it comes to choosing the perfect beans for your Jura coffee machine. Here are some of the best coffee beans to try with Jura coffee machines:
Lavazza Super Crema Whole Bean Coffee Blend
Crema is a reddish-brown and aromatic froth that many people look for when sipping a cup of espresso. The Lavazza Super Crema Whole Bean Coffee Blend guarantees a nice layer of crema on top of your espresso shot. It is an excellent addition if you prefer an extra richness to your espresso, especially if you want to make a latte with this blend. Other than being extraordinarily creamy, you will notice notes of hazelnuts and deep brown sugar. The Lavazza coffee blend is a great pair for your Jura machine or any other espresso machine, ensuring a subtle and smooth flavor to each of your shots.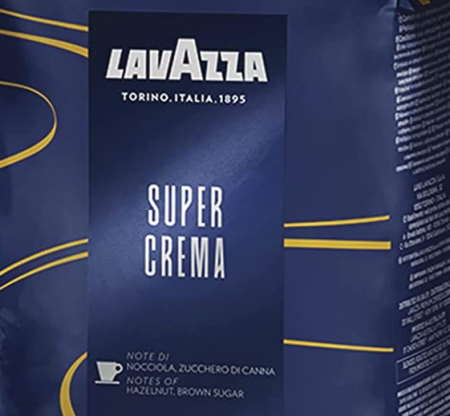 Lavazza Super Crema Whole Bean Coffee Blend is a medium espresso roast with a creamy, smooth flavor. This is a great choice for espresso enthusiasts who want a full-bodied coffee that is not too strong or bitter. It has a sweet, caramelized flavor and is a great choice for those who enjoy a milder espresso. The beans are slow-roasted to bring out the best flavor, and it is perfect for those who are looking for a balanced cup of coffee.
Lavazza coffee blend is 60 percent Arabica and 40 percent Robusta beans, giving you a balanced mix of good aroma and deep flavor. This blend is safe for those with allergies because it is made in a nut-free processing facility. This coffee blend is designed for casual espresso makers at home and it works well with your Jura coffee machine. Other than the extra thick cream, you will enjoy its smooth finish. However, if the visual aspect is important for you, espresso made from the Lavazza blend can be a bit too bright for you. Some people also find that the Lavazza blend tastes quite grainy.
Verena Street Espresso Beans
Verena Street 5 Pound Espresso Beans is a good selection if you want a shot of traditional espresso each morning. Although the crema is lighter than the one produced by Lavazza beans, it is still a nice addition to the rich body. The Verena Street Espresso dark roasts deliver a buttery flavor, which works well with a splash of milk. The producer sources their coffee beans ethically from farms with Rainforest Alliance certifications to ensure minimum environmental impacts. As a kosher-certified product, the Verena Street blend is a good choice if you have certain personal preferences.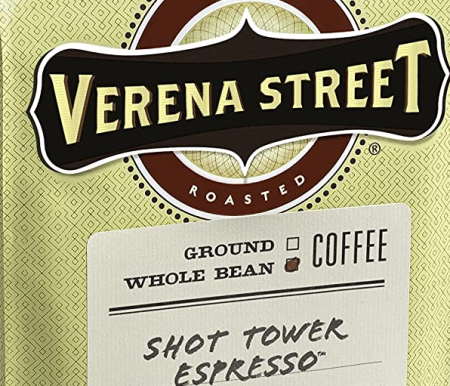 Verena Street Espresso is a great choice for anyone looking for a high-quality, rich espresso. The beans are of the highest quality and the espresso has a smooth and rich taste. The baristas are experienced and knowledgeable, and the atmosphere is relaxed and welcoming. Highly recommended for anyone looking for an excellent espresso experience.
Overall, the Verena Street blend produces a pretty basic espresso with thinner crème, but it still offers a great value. It has low acidity and an excellent creamy taste, which is suitable for a latte. Be aware that Verena Street beans are somewhat oily, which may clog your Jura coffee machine if not cleaned regularly. If you prefer a medium roast with a similar smooth body and bold roast flavor, you may choose Verena Street Julien's Breakfast blend. The Verena Street Nine Mile Sunset Whole Bean is a mellow blend with a full body and rich flavor. For a dark roast with even bolder tones and a heavier body, you should choose Verena Street Sumatra Whole Bean.
Lifeboost Espresso Coffee Beans
Lifeboost Espresso Coffee Beans is a perfectly roasted and organic product with a well-balanced profile. It's a single-origin product, made of 100 percent Arabica for excellent flavor and full body. As a versatile product, you can use Lifeboost Espresso, you can use it for different brewing methods. For the highest quality, coffee beans are hand-picked, washed with clear spring water, and sun-dried. You literally get the best-processed coffee beans in the market, with their body and rich flavor, as well as a tinge of sweetness and chocolate and caramel undertones. With the Jura coffee machine, your home will be filled up with a delicious and intense aroma, enhancing your drinking experience.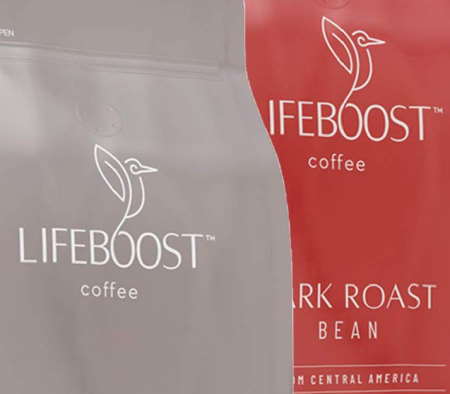 Lifeboost Coffee Whole Bean is a high-quality, organic, and fair-trade coffee that is designed to provide maximum health benefits. The coffee beans are sourced from small-scale farmers in Mexico and are slow-roasted in small batches to preserve their flavor and aroma. This coffee is free of artificial flavors, additives, and preservatives, making it a healthier and more natural option than many other brands. The coffee is also low in acidity and high in antioxidants to provide additional health benefits. Lifeboost Coffee Whole Bean is a great choice for those looking for a flavorful and healthy cup of joe.
Because it's grown with USDA organic certification, Lifeboost Espresso Beans are free of pesticides and mycotoxins. The low acidity and notes of chocolate make the Lifeboost Espresso Beans suitable for a latte. Alternatively, you may choose Lifeboost Espresso Beans Gran Crema or Super Crema if you prefer a shot of frothy espresso. Both are made of 60 percent South East Asian Robusta beans and 40 percent Arabica beans. Gran Crema has richer, deeper, and nutty tones, while Super Crema comes with delicate and fruity tones. If you grind your own beans, you can make your espresso less bitter with a coarser grind.
Conclusion
Espresso coffee beans are typically dark roasts with fuller bodies and minimal acidity. Dark roasts also have more natural oils with a visible sheen on the bean surface. When the oil emulsifies with other compounds, it will help in producing the delicious crema. Quality dark roasts don't have excess oil, which may clog up your Jura coffee machine. Dark roasts are more forgiven than lighter ones because they degrade slower as they age. So, it is easier to get consistent results when making espresso with dark roasts. As long you store your beans in a dry, cool, and dark area, it will last longer. With their deeper, nutty and chocolatey notes, dark roasts pair well with milk, if you prefer to make cappuccino or lattes.
It is hard to define which coffee beans are best for your Jura coffee machine because none stands significantly above the roast. However, the Lifeboost Espresso Coffee Beans is certainly the most pronounced of the bunch, in terms of body and flavor. The Verena Street Espresso Beans is another top contender with its warm, buttery flavor and balanced acidity levels. With its Rainforest Alliance certifications, you will contribute to protecting the environment.