Eccotemp water heater systems are a line of innovative home hot water heating products designed to provide efficient, safe, and reliable hot water for households. Eccotemp offers a variety of models that are powered by either electricity or gas so that you can find the best system for your specific needs. Each model is designed to provide plenty of hot water for both residential and commercial use. Plus, they are energy efficient and can help you save money on your energy bills. In this post, we're going to introduce a few most common models in the USA.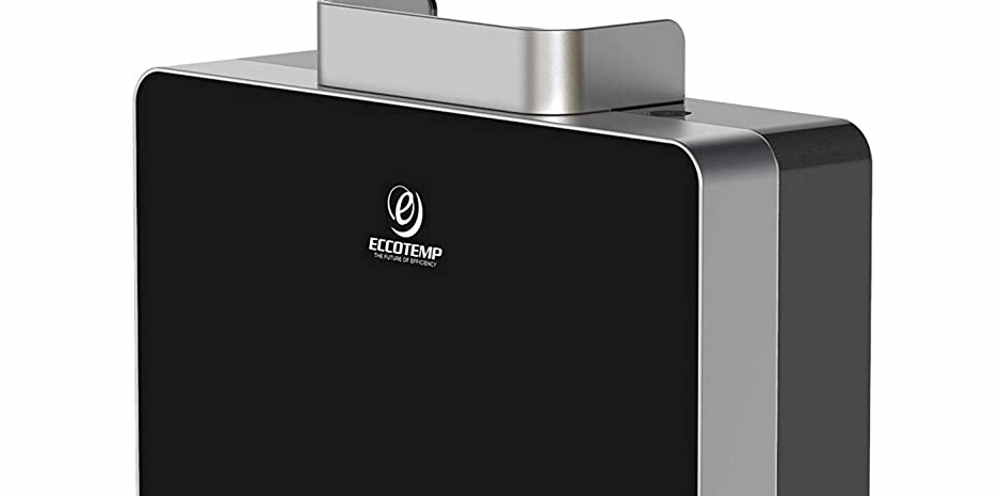 Before going into details, a short introduction follows. The Eccotemp water heater systems are designed with modern features, such as digital temperature control, that allow you to easily and accurately set the desired temperature. Not only that, they come with built-in safety features, such as overheating protection, to help protect your home from any potential accidents. In addition, the systems are designed with corrosion-resistant components and are rigorously tested for durability and longevity.
What you can find in this article
One of the best features of the Eccotemp water heater systems is their ease of installation. The systems are designed for quick and easy installation, often with minimal tools and parts. Plus, the instructions are clearly laid out and easy to follow so that you can be sure of proper installation. This makes it a great choice for those who want to install their own hot water heating system.
The Eccotemp water heater systems are also designed to be very economical to operate. Many models are Energy Star certified, meaning they meet strict energy efficiency standards. This means you can save money while still enjoying plenty of hot water. Plus, the systems come with a variety of features that make it easier to monitor and control your energy usages, such as a timer, a temperature controller, and a remote control.
Finally, the Eccotemp water heater systems come with a variety of warranties, including a five-year limited warranty on parts and labor. This helps to ensure your system is always covered in case of any issues. With all of these features, it's no wonder why Eccotemp water heater systems are a popular choice for many homeowners.
Most common models in the USA
We're going to give a short review of the most common Eccotemp water heater models you can buy in States. With the focus on residential units, a short list follows.
Eccotemp L5 water heater review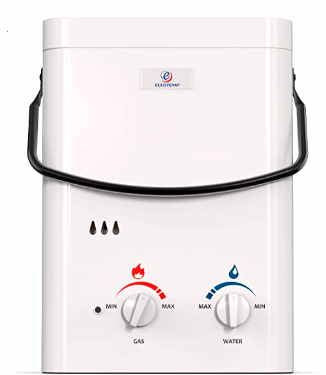 This unit is compact, lightweight, and easy to carry. All these make it great for camping, and outdoor use in general. Eccotemp L5 is a Liquid Propane water heater, making it suitable for off-grid use.
It runs on a standard 20 lb. liquid propane tank and is equipped with an electronic ignition. Electronic ignition is powered by 2 "D" cell batteries, which means it is ready for on-the-go use.
Eccotemp L5 safety features
Features a safety shut-off that is activated when the unit runs longer than 20 minutes or is tilted more than 45 degrees in either direction.
For convenient use, L5 has low-pressure activation of 20 PSI and it is easy to connect to any standard garden hose. Eccotemp L5 is rated at 1.5 GPM of hot water output. With an achievable temperature range of 50 – 140 degrees F.
Eccotemp L5 is a portable tankless water heater that is perfect for outdoor use. It is easy to install and can be used almost anywhere. It is powered by propane, which makes it ideal for areas with no access to electricity. The Eccotemp L5 is capable of producing up to 1.4 gallons of hot water per minute and can be used with a standard garden hose or a water pump. It is also equipped with a digital temperature display, which allows you to adjust the temperature of the hot water. With its compact size, it is great for camping trips and other outdoor activities. It is also perfect for cabins, small homes, and RVs. In addition, it is designed with safety features, such as an automatic shut-off valve, low water pressure protection, and overheat protection. The Eccotemp L5 is a reliable and safe way to get hot water for all your outdoor needs.
Eccotemp L10 water heater review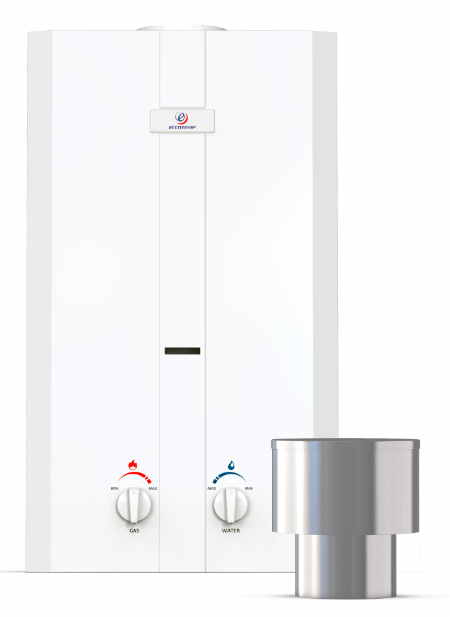 Another portable unit is Eccotemp L10.
Eccotemp L10 is rated at 3.0 Gallons per minute (GPM) of hot water output with a temperature range output of 50 – 120 degrees Fahrenheit.
It runs on a standard 20 lb. Liquid Propane tank and is equipped with electronic ignition. Electronic ignition is powered by 2 "D" cell batteries, which makes it ideal for on-the-go use.
Eccotemp l10 is a portable tankless water heater that is ideal for camping, cabins, or anywhere else you need on-demand hot water. It is lightweight, compact, and easy to install, making it a great solution for those who don't want the hassle of a traditional tank water heater. The l10 uses liquid propane to heat up to 2.6 gallons of water per minute, and it can reach temperatures of up to 140°F. The temperature and gas flow are both adjustable, so you can customize them to your needs. The l10 is also equipped with an LED display and a child-lock feature to ensure safe and easy use. Whether you're in the great outdoors or at home, the Eccotemp l10 is a great way to get hot water on demand.
Eccotemp 7 (EM-7.0 Gallon) water heater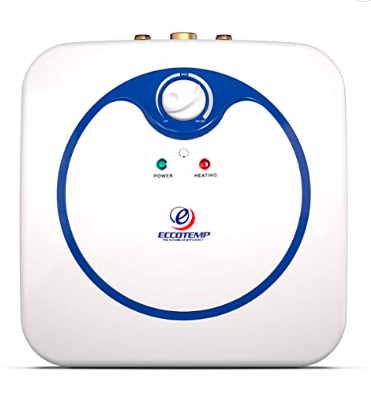 Take some time and read the short Eccotemp EM-7.0 review.
Brand: Eccotemp
Capacity: 7 Gallons
Power Source: Corded Electric
Item Dimensions LxWxH: 14.25 x 17.25 x 17.25 inches
Color: White
The Eccotemp 7.0 (EM-7.0) is one of the most reliable and efficient tankless water heaters on the market today. Designed for indoor use only.
Its high-efficiency rating and compact design make it a great option for homeowners looking for a reliable and efficient way to heat their water. The Eccotemp 7.0 is powered by electrical power, with a 7 GPM hot water output. The Eccotemp 7.0 is simple to install and maintain. It is a small and compact unit which makes it an ideal choice for those looking for an efficient and reliable way to heat their water.
Eccotemp i12 4.0 GPM water heater review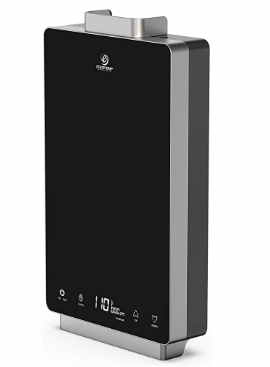 Eccotemp i12 comes in two options – NG (Natural Gas) and LP (Liquid Propane).
Before you make a choice, read about the differences between NG and LP.
Natural gas and liquid propane are both hydrocarbon gases, yet there are some differences between them. Natural gas is typically cheaper than liquid propane and is generally easier to access. It is also more energy efficient than liquid propane, as it does not require a tank for storage. However, liquid propane has a higher heat output than natural gas, making it ideal for heating. Additionally, liquid propane can be used in areas where natural gas is not available. Both gases are used in residential and commercial applications, but their differences should be considered when selecting the appropriate fuel source.
Eccotemp i12 provides whole-home indoor water heating. It is rated at 4 GPM which activates only on demand and no pilot light is needed. It reduces energy consumption, and in what measure, depends on what unit you choose.
However, Eccotemp i12 has a sleek, modern design with a black tempered glass front panel featuring easy-to-use LED display controls. It features fully automatic temperature controls with an energy-saving mode and child lock technology. Moreover, this unit has a safe electronic ignition system, and it needs to be plugged into a standard 110v electrical outlet with a UL-listed cord. Uses standard 1/2″ NPT water fittings and comes with horizontal venting allowing for a convenient and quick installation.