With this small barista at home, coffee making is effortless to enjoy the great coffee taste every day every morning, before going to work. Hamilton Beach 49981a coffee maker also sells quite well in the States and Canada. Why is that? Let's find out.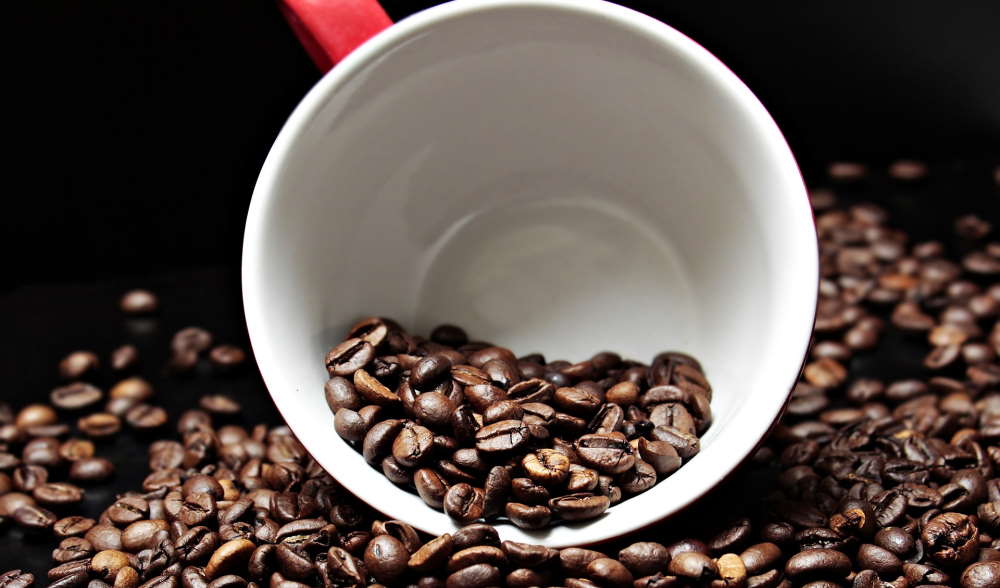 Unlike some other models, making coffee with K-cups, Hamilton Beach 49981a uses freshly ground coffee and the final result is excellent. For all of you out there, if you prefer a fresh ground coffee taste, this coffee maker should be considered. Furthermore, with this coffee maker, you'll save some extra just by avoiding K-cups. With this coffee maker, you just scoop the coffee into a large measuring spoon. The measuring spoon has a mesh filter bottom that provides simple coffee making.
What you can find in this article
Just pour water and it brews a perfect cup. With this design, you don't have any waste, no filters, and the coffee is truly fresh!
Hamilton Beach 49981a short review
The price is reasonable and we can say that Hamilton Beach 49981a costs less than some other single-serve models on the market. With this coffee maker, you'll save money on the cost of buying regular ground coffee over cups or pods. Better yet, you can buy beans and grind them yourself – the aroma is awesome.
A perfect small barista that makes a cup of coffee easily with great taste and little cleaning up. Don't expect any less.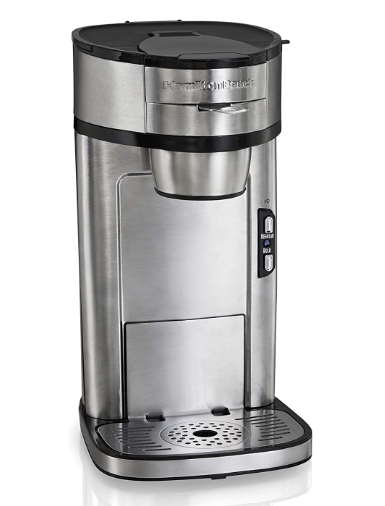 Hamilton Beach 49981a details
Brand: Hamilton Beach
Capacity: 14 Fluid Ounces
Color: Stainless Steel
Special Feature: Durable stainless steel construction, Built-in stand for coffee mugs
Coffee Maker Type: Drip Coffee Machine
Product Dimensions: 6.7″D x 8.35″W x 8.67″H
Hamilton Beach 49981a is a fast-brewing scoop single-serve coffee maker.
Hamilton Beach makes getting a cup of great-tasting coffee so easy. The mesh filter doubles as a scoop so there's no need to measure and pour coffee grounds. Not only is this single-serve coffee maker versatile and easy to use, but it also doesn't use pods or paper filters. That means that there's less to buy and less waste. The coffee maker brews at a high temperature in minutes for great-tasting, flavorful coffee.
Check for Hamilton Beach 40792 Espresso maker.
Simple to use without any waste
The single-cup coffee maker, Hamilton Beach 49981a doesn't use pods or paper filters so there's less to buy and less waste.
Fast brewing with a rich aroma
With the adjustable stand, Hamilton Beach 49981a can brew into different size cups and travel mugs.
Brew coffee as you like
Make your coffee stronger when you need it. Choose either regular or bold brew strength.
Conclusion
We give all credit to Hamilton Beach 49981a. therefore, we think that the coffee brewer is pretty much what you would expect it to be. Hamilton Beach 49981a has a nice feature that allows you to have the stand up higher when brewing in a normal coffee cup and flip the stand over when you want to brew in a travel mug. In this review, we wrote all the good things about the coffee maker, and for the conclusion, here comes a few minor complaints.
The reservoir in the back should be a bit bigger, enough to hold enough water to brew a decent-sized cup for traveling. If you're comfortable with 14 fluid ounces, this is not a drawback. Hamilton Beach 49981a doesn't have a Keep-warm function, which we find seamless. Hope you enjoyed reading the Hamilton Beach 49981a review, and that you have found the info you're looking for.