The Best Home Ideas and Tips
Improving and decorating your home can be an overwhelming thing to do and if you do it wrong, you may waste a lot of money for little meaningful results. It is a good idea to look for home improvement ideas on a budget from any reputable home improvement website. From cleaning your home to installing security devices, here are ways to improve your home without spending much money.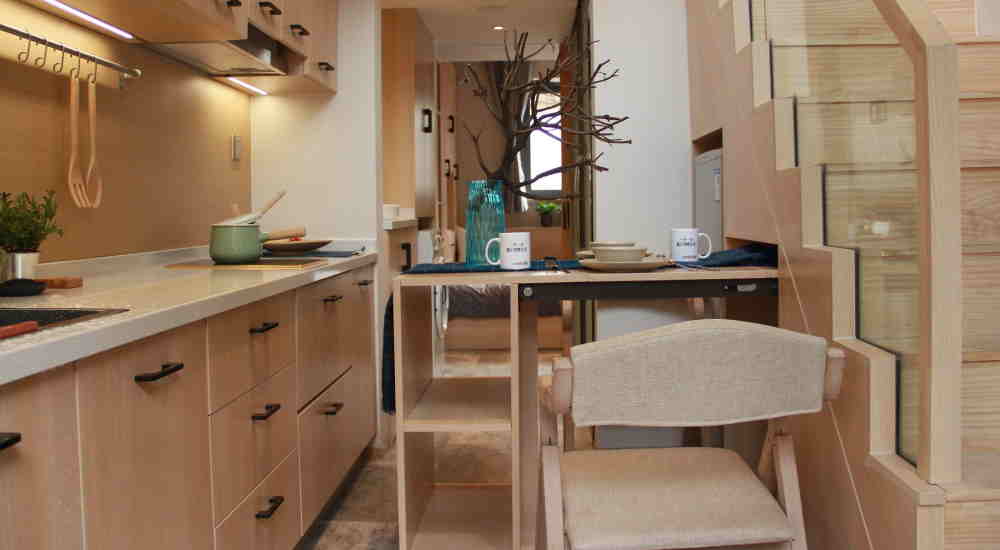 Often you can brighten things up significantly by clearing up the clutter and cleaning up the exterior. A pile of trash can sometimes be out of mind and out of sight. All you need is a mop, long scrub brush, vacuum cleaner, and enough cleaning products. If you want to get better results, consider renting a power washer for a day.
Repaint the exterior (Cost: $50-$100)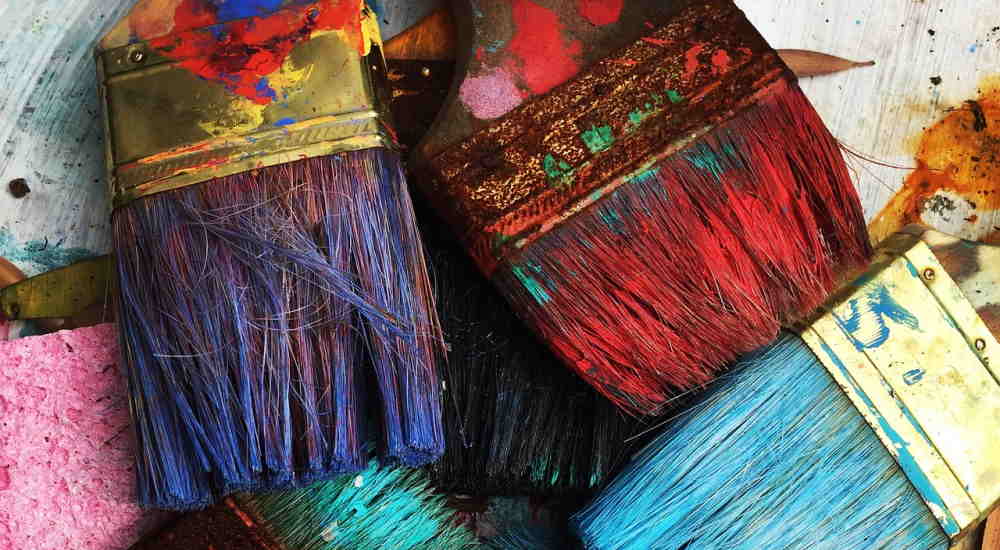 Repainting your front door, fences and outer wall is easy and affordable to do. You can make this a fun DIY project for the whole family. A fresh coat of paint and spruced-up exterior trim may change the appearance of your home drastically. Your front entrance is essential for a proper first impression. Refreshed exterior makes your home look more welcoming and inviting.
Repaint cabinets (Cost: $200 – $400)
If it's time-consuming and expensive to repaint your interior, you may consider repainting the cabinets. With this simple home improvement idea, you can update the feel and appearance of your bathroom and kitchen. If your cabinets are more than a decade old, it's definitely time to repaint them all.
Replace worn-out bathroom hardware (Cost: $100 – $200)
Complete remodeling of your bathroom can be incredibly expensive. Replace bathroom mirror, towel bar, drawer pulls, and faucet. If you want to get a new look, consider choosing items with different styles, colors, and shapes than usual. As an example, replacement mirrors for your bathroom can be frameless, steel-framed, or wood-framed.
Add window coverings (Cost: $50 – $300)
Without much cost or effort, you can give any room a refreshed look with new window coverings. It's an improvement that is easy on any budget and you can install coverings quickly. If your custom-sized windows, choose adjustable no-sew coverings.
Hang artwork (Cost: $10 – $200)
Artwork doesn't have to be expensive and you can get a decent one for $20 or less. Hang artwork with colors that match your wall and furniture. If money is tight, look for cheap replicas that still have good details. Craft or thrift stores should be ideal places to get affordable artwork.
Add extra storage (Cost: $50 – $200)
If clutter is invading your living space, it could be due to the lack of proper storage. Consider adding new shelves or installing a few closets. If there are items you want to keep, spacious storage areas will make decluttering much easier to do. Choose shelves or closets with texture and colors that complement your existing interior designs.
Use removable wallpaper (cost: $50 – $300)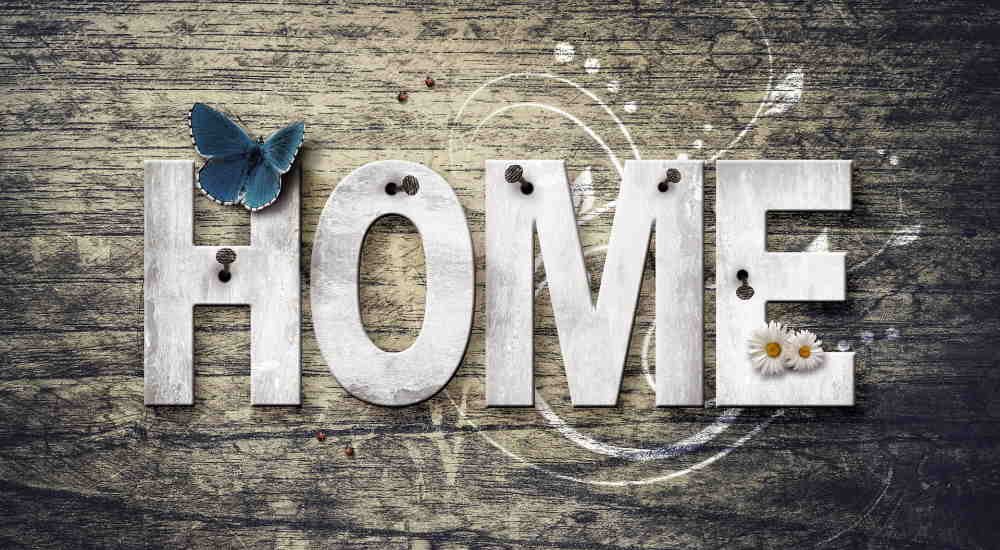 Depending on your budget, you may apply new wallpaper in a single room or an entire house. Instead of repainting your wall, you can choose the most suitable wallpaper with matching textures, patterns, and colors. A good wallpaper can effectively transform any interior space in your home.
Refurbish kitchen (cost: $200 – $300)
Renewing your kitchen doesn't have to be expensive. For an improved look, you should install a proper backsplash. There are so many tile patterns and stone textures to choose from. Find one that suits your interior space the best. Be sure that the new backsplash accentuates your appliances and cabinets. A high-quality backsplash adds value to your home and reduces the need for regular cleaning.
Replace bathroom tiling (cost: $200 – $500)
The cost of retiling depends on the size of the bathroom and the quality of tiles. There are many color shades and patterns to choose from. Make sure that the new tiling has minimum grout to minimize cleaning up requirements. These tiles shouldn't be slippery when they are wet.
Freshen up tiles (cost: less than $100)
Due to budget limitations, replacing your old tiles can be too expensive. Vacuum and mop your tiled floors and scrub gently with a brush to remove the stubborn stains. Use grout cleaning products to remove mold and stains on grouting. Read the instructions to get the best results. If you haven't cleaned up the grout for a long time, you may need a grout pen to make your tiling looks brand new again.
Set up a smart home system (cost: $200 – $500)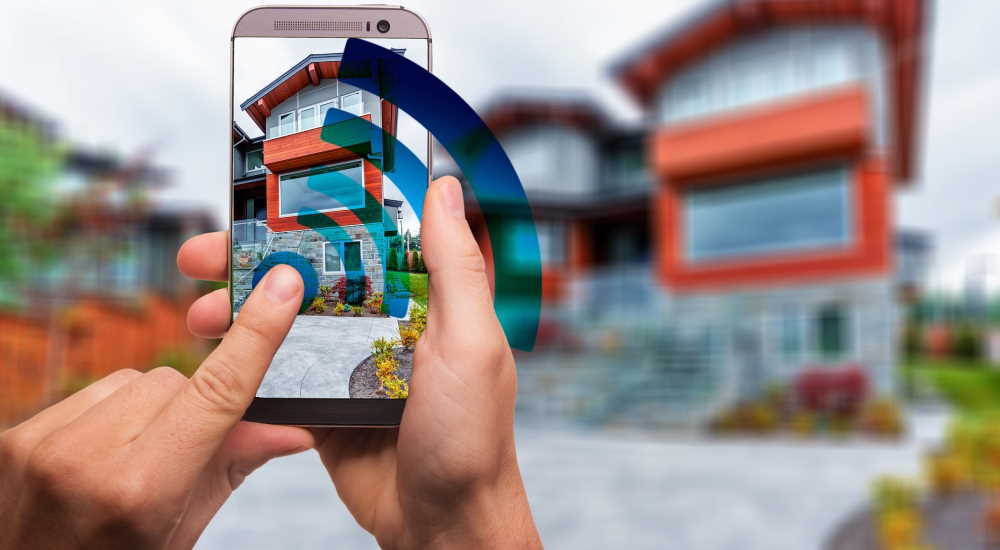 You should consider digitizing your living space with the most useful home appliances and devices to improve convenience and productivity, especially if you work from home more. A smart speaker can be the primary interface to control your temperature, lighting, and security features. You can also ask any question to a smart speaker and tell it to play your favorite music.
Install security devices (cost: $100 – $300)
Install security devices on top of your existing smart home system. This means you can remotely control and monitor your CCTVs, smart locks, and alarms. When you are not at home, the security system can provide notifications through your smartphone if there's a potential break-in attempt.
Consider improving your home gradually, if you want to save money and you don't have the time for a comprehensive renovation.
Bathroom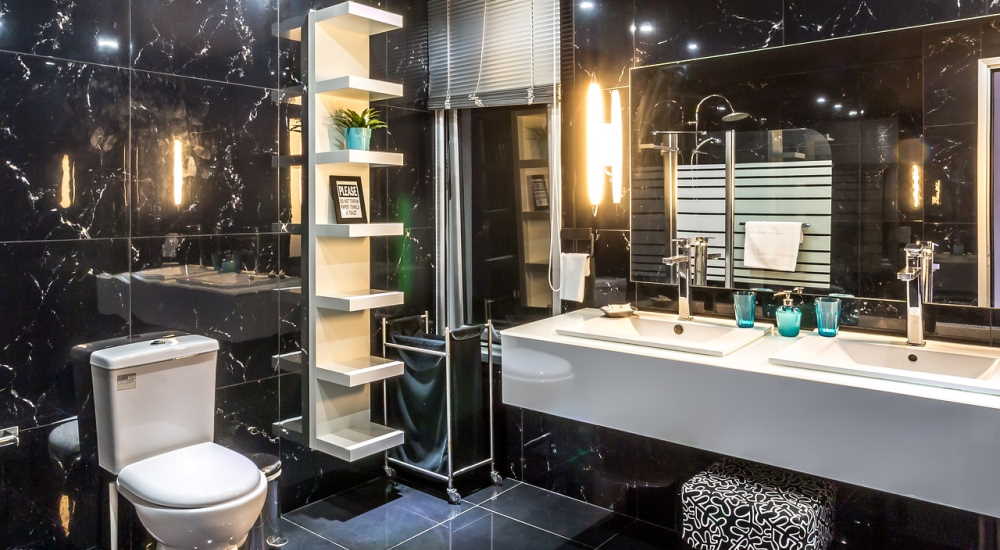 Upgrading bathrooms can improve your home value and overall comfort level. These low-cost improvements will refresh your bathrooms:
Shower appliances: It should be affordable to replace fixed and handheld showerheads, as well as shower faucets. Depending on your personal preferences, you can choose different finishes, such as polished chrome, oil-rubbed bronze, brushed nickels, or copper. Consider choosing more efficient low-flow showerheads to save water. You can choose higher pressure only when rinsing your hair and skin. Fixed shower heads should have multiple spray patterns. Wide coverage is adequate for normal showering, drenching pattern is for rinsing your hair and targeted patterns is to soothe your sore muscles with a directed spray of warm water.
Bathroom fans: Bathroom exhaust fans and bathroom dehumidifiers are important to regulate the humidity level and temperature. Excess moisture and heat may cause accelerated degradation and mold growth. This will lead to peeling paint and rotting, which may cause respiratory problems. When installing bathroom fans, make sure that they are enough to properly ventilate the warm, humid air. If you have a 50-square foot bathroom or smaller, choose a fan with a 50 cf/m (cubic feet per minute) rating. For a bigger bathroom, add 1 cf/m per square foot of your bathroom. If you need to install a bigger fan with more powerful motors, be sure that it won't overload your electrical system. Additional features such as heating elements and light will also increase power usage.
Bathroom appliances: A soap dispenser makes baths and showers faster and easier to do. A wireless scrubber helps to remove a thin layer of soap scum before it becomes harder to remove. You may also set up a TV set or sound system inside the bathroom, but be sure to protect them against extreme humidity. Put your TV inside a special enclosure that prevents moisture from damaging the delicate electronic components inside.
Kitchen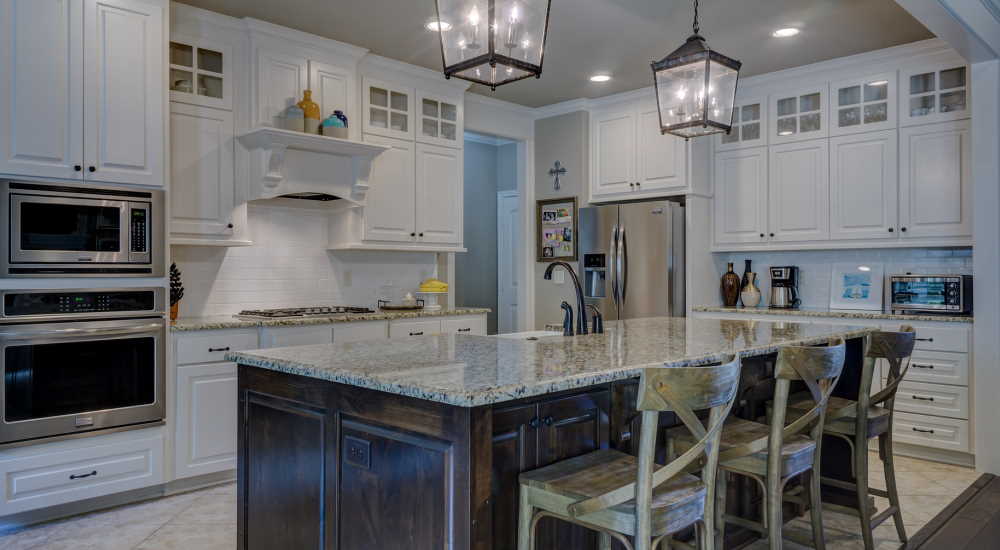 The kitchen is a high-traffic area in your home, which requires constant clean-up and maintenance. Many homeowners prefer to remodel their kitchen every few years, but if you use and maintain the kitchen properly, it will continue to be adequate for daily tasks. Here are ways to use your kitchen properly and minimize the need for improvements:
Clear clutter: It may feel like a hassle to clear the clutter off the kitchen every day. Start with one section at a time and put all items in places where they belong to. Don't delay and bog yourself down later, which will cause accumulated disorganization.
Dust the cabinets and fridge: The tops of your cabinets and fridge could be covered by thick dust. A dirty kitchen may affect the overall hygiene level, which contaminates your food and causes various digestive issues. Every month, you should clean the exhaust fan, because the layer of cooking oil will catch dust.
Clean kitchen appliances: After using kitchen appliances, you should clean them up immediately. Clear debris and wipe the stain from your stand mixer, toaster oven, coffee maker, and microwave. Dump out dry crumbs from your toaster and clean your coffee maker by running through a solution of diluted vinegar. Use a damp cloth to wipe the interior of your appliances, such as the dishwasher and oven. For stubborn stains, dampen a microfiber cloth with diluted white vinegar as well.
Scrub down the stove: The stove can be the dirtiest part of your kitchen with oily grime, especially after frying and making stew. Cleaning your stove goes a long way in ensuring a spic-and-span cooking area. Remove grills and soak them in soapy water for fifteen minutes. Just use a cloth dipped in warm soapy water to clean up the exterior of the stove. Alternatively, you can use a diluted solution of white vinegar or an all-purpose cleaner for your stove.
Living Room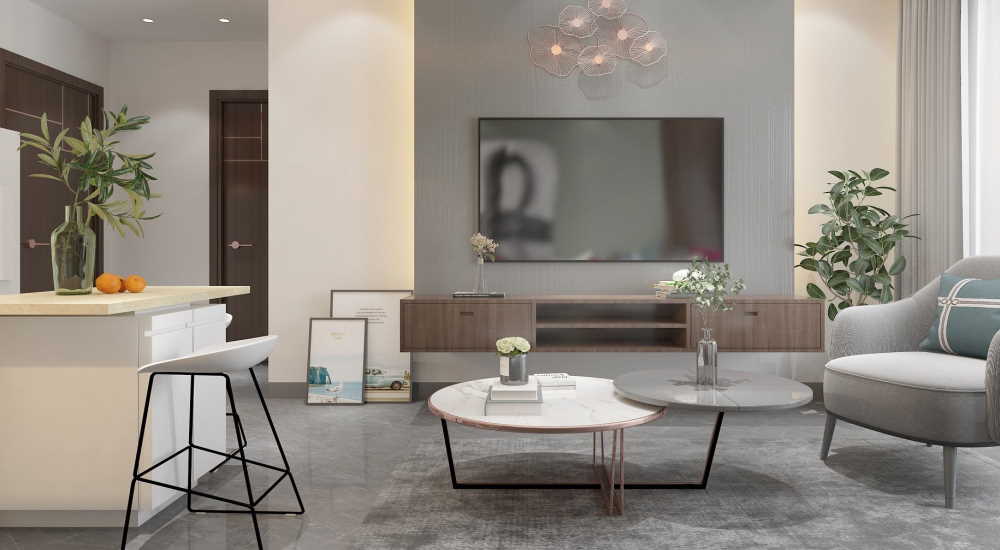 The living room is the mainstay of any modern home and it's often bigger than any room. If you want to get the most usefulness out of every inch of your home, you should use the living room properly for daily activities. Here are a few ways to improve your living room on a budget for more effective usage:
Open home office space: Instead of working in an enclosed room, a portion of the living room can be converted into an open home office area. It's a good decision if you prefer to interact with the family and do a light chore while working from home. This can be as simple as rearranging your furniture to set up a comfortable work area. If you do it correctly, there will be no renovation needed and it can be as simple as putting your laptop on a desk. If you have minimum distractions at home, working from the living space is a good decision to make.
Convert it into a playroom: If you have a few toddlers and children at home, consider turning your living room into a playroom. However, it takes a good arrangement to prevent your living room from being taken over by toys. If you allow children to play in the living room, be sure to put an integrated storage area. You may assign an art station, without causing a mess.
Make it a better entertainment space: In many homes, living space is the primary entertainment area and you can make it better. Other than a large screen system, gaming console, and good sound system, you can also add a minibar, pool table, poker table, and a buffet snack table. This will make your living space an ideal space to entertain your guests, friends, and relatives during special social events.
Home Office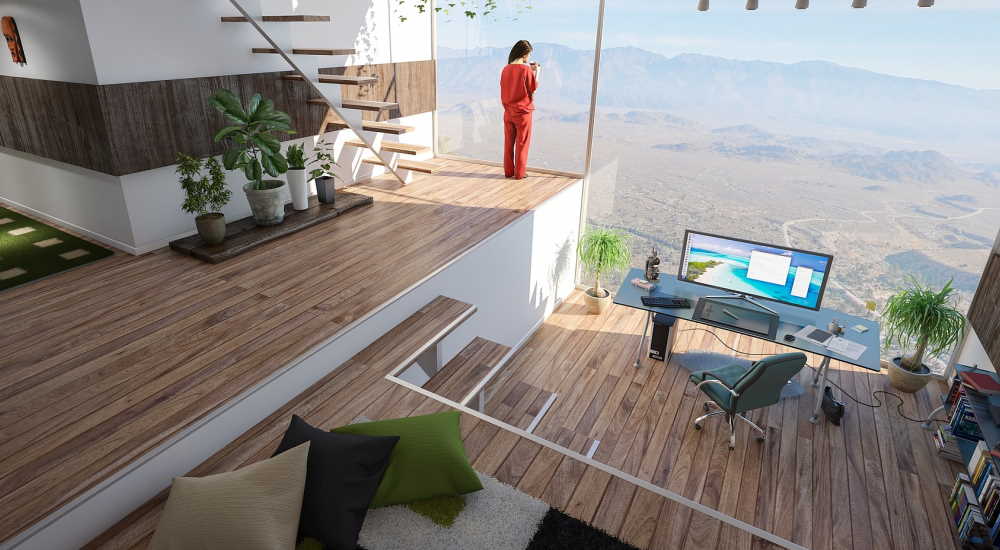 For decades, being able to work from home is a dream for many. New requirements during the coronavirus pandemic make work from home becoming more popular. This trend is expected to continue even after the pandemic is fully under control. Working from home will be more convenient with these low-cost improvements:
Choose an ergonomic work desk and chair: With the right desk and chair, you can finish any task and feel comfortable while doing it. An ergonomic chair ensures optimum lumbar support for improved productivity and prevention of back pain. A good work desk ensures a comfortably straight posture, with the monitor placed at or slightly below the eye level.
Put a smart speaker: Just a few decades ago, smart speakers look like something we saw only in the Star Trek series. You can use the AI for assistance during work. You can get the latest stock prices and exchange rates from the smart speakers. Also, tell the smart speakers to play their favorite music or control other smart devices.
Adjust lighting: An adequate light desk is good for both your eyes and your mental health. Ensure a soft glow to create a cozy and warm feeling, which ensures a less stressful and mellower work environment. Studies have shown that bright, harsh lighting can be detrimental to your mental health. Dim lighting may hamper your productivity and strain your eyes.
Choose mood-boosting plants: Decorative plants are therapeutic and they filter the stagnant indoor air. Small succulent plants have minimum care requirements and you can put them in small pots on the desk. Other alternatives are Peace Lily, Aglaonema, Bromeliads, Philodendrons, or Ficus Benjamina.
Invest in a fast desktop computer: Many remote workers prefer to use laptops. However, consider investing in a high-performance desktop computer if you work from home. You can experience a significant boost in productivity with a 24-inch desktop monitor (or even bigger; 49-inch desktop monitor), compared with a laptop that has a 15.6-inch or 17-inch monitor.