It is called a Smart garage door opener because of its features. LiftMaster 87504 delivers a Secure View, Ultra-Quiet Belt Drive, Camera, LED Corner-to-Corner Lighting, and Battery Backup. Now it is time to make a short LiftMaster 87504 review, showing how good this garage door opener actually is.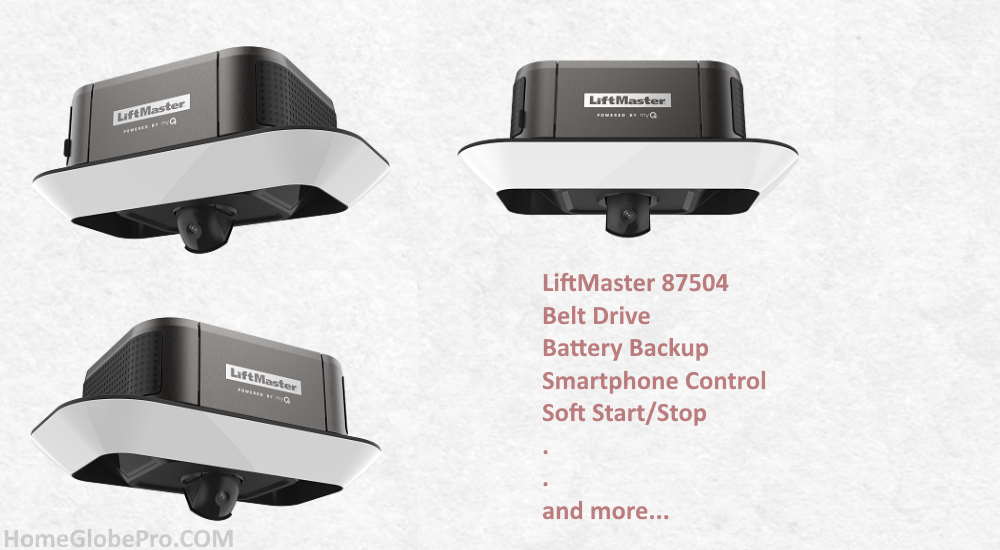 What you can find in this article
Keep reading to find out all the details and answers regarding this garage door opener. LiftMaster 87504 comes as one of the most popular garage door openers these days.
Quick Intro and LiftMaster 87504 features
As said before, LiftMaster comes with a built-in camera that gives you an option for video monitoring and 2-way communication to the myQ app. Furthermore, by using myQ application a homeowner can easily control, secure, and monitor his own garage from a distance, anytime anywhere.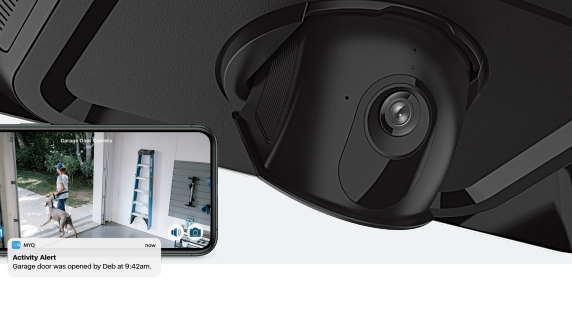 Camera with 2-way communication
87504 comes with a built-in 140° wide-angle camera letting the homeowner see and hear all that is happening in a garage through the myQ app.
For better garage lighting, LiftMaster 87504 delivers power-saving long-lasting LED that produces 2,000 lumens in total.
While talking about 87504 features, we have to mention the Battery Backup system that comes with this unit. A homeowner can go in and out when the power is down.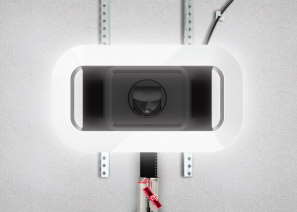 Integrated LED Corner to Corner Lighting System
Increases the functionality of the garage space. With a 2,000 lumens and Corner to Corner lighting system, the homeowner has a 360° LED light ring that uniformly brightens the whole garage.
Moreover, with the 87504 model, a homeowner gets an ultra-quiet DC motor that's combined with a belt-driven system. Therefore, LiftMaster 87504 gives all the silence everybody wants.
LiftMaster 87504 specifications
Look at this LiftMaster 87504 table chart and see its specifications. We find this garage door opener quite good and for sure one of the best current models.
| | |
| --- | --- |
| LiftMaster 87504 | Specifications |
| Lighting | 2,000 Lumens Integrated LED Lighting System |
| Drive Type | Belt drive |
| Battery Backup | Yes |
| Smartphone Control | Yes |
| Timer To Close | Yes |
| myQ Compatibility | Yes |
| AC/DC | DC |
| Motion-Detection Light Activation | Yes |
| Soft Start/Stop | Yes |
| Code Type Compatibility | Security + 2.0 |
| myQ Diagnostics | Yes |
LiftMaster 87504 specification chart
Just by looking at the chart, it is easy to see all the great features LiftMaster 87504 has. Therefore, we think it is the best in its class and a good choice for those who won't mind spending a few more bucks on a new garage door opener unit.
What is in the box?
To gain all the features mentioned before, LiftMaster 87504 delivers compatible accessories… What you'll get in the original LiftMaster packaging is: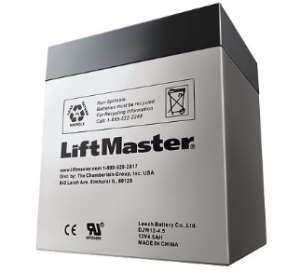 LiftMaster Battery
Garage door opener battery back-up allows the homeowner to open and close the door even when the power is out. This is the original LiftMaster 485LM battery.
Furthermore, with a new LiftMaster unit, you'll get 2x 3-Button Remote Control. This remote operates up to 3 openers or myQ light accessories.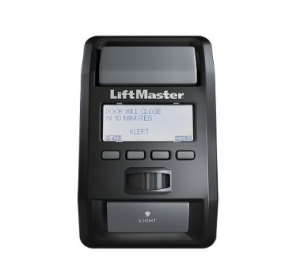 Smart Control Panel
Inside the original packaging, you'll find a Smart Control Panel (880LMW). It displays time and temperature, and not only that… With Smart Control Panel a homeowner can easily program lighting, time to close door, etc…
By purchasing a new LiftMaster 87504 unit you'll get a Wireless Entry System. After successfully installed, a homeowner can easily access the garage just by typing a 4-digit PIN code.
LiftMaster 87504 Review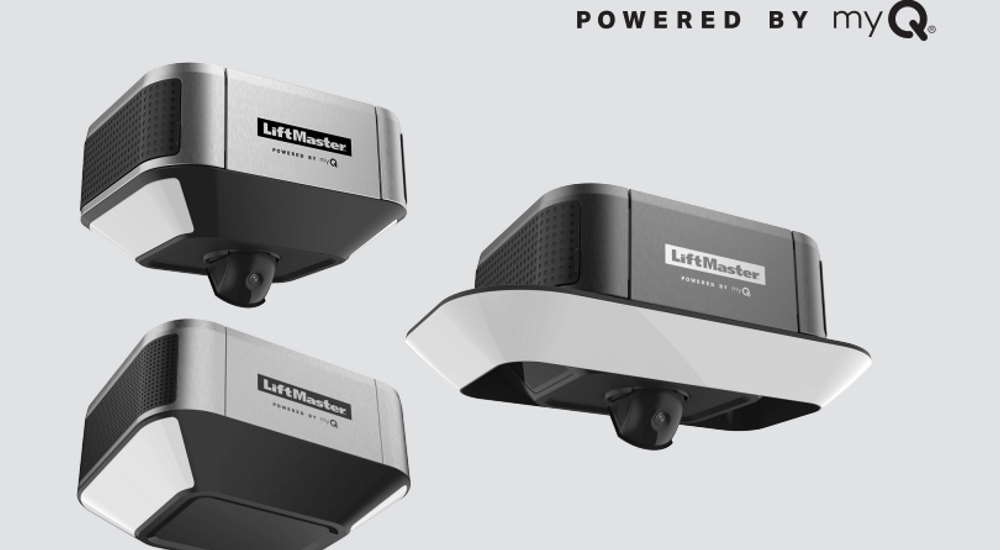 These are all Smart openers for residential use only. We find the LiftMaster 87504 garage door opener as a perfect choice for those who want all the features they can get. LiftMaster 87504 review and chart give you clear insight into all features this opener delivers.
For max smart features there we strongly suggest connecting 87504 to the home Wi-Fi network. Download myQ app to your Android or iOS phone, set up an account, and follow on-screen instructions. Once installed, and connected with a garage door opener, you'll have Smart features. It enables you to Monitor, Control, and Operate your garage.
With so many features, for this review, we're going to write only LiftMaster 87504 popular features:
Quiet and smooth operation: You'll get the best in this class belt drive system that is paired with a 3/4 hp DC motor.
Security +2.0: With every new click on your remote, a new unlock/lock code has been sent to the receiver.
Secure In-garage delivery: All the Amazon Prime members are welcoming this feature.
Battery Backup: You can operate the garage door even when power is down.
Invisible light beam system: With this security feature the homeowner won't feel any discomfort, and at the same time it is good to know that system keep safety for all people and animal nearby.
Posilock protection: Electronic protection against forced openings.
Motion detection: The system automatically lights the way when motion is detected.
Before ending LiftMaster 87504 review, few more things we need to explain.
LiftMaster 87504 has a 12V DC motor that delivers 53RPM. Furthermore, it has automatic thermal protection and most important permanent lubrication.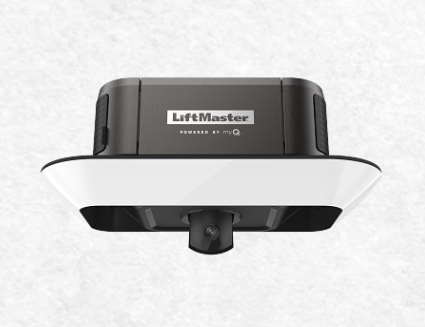 Power: 120V AC, 60Hz, 2.7A current rating
Speed: 9″ per second upward, 6.5″ per second downward
Lighting: 2,000 lumens integrated LED with 360° lighting design
Dimensions: 10.5″ L x 18.7″ W x 8.185″ H
| | | | |
| --- | --- | --- | --- |
| Rail options | 7′ | 8′ | 10′ |
| Installed length | 122.5″ | 139″ | 163″ |
| Max opening | 7′ 6″ | 8′ 6″ | 10′ 6″ |
LiftMaster 87504 rail options
Conclusion
As written before, we truly find this opener as the best option for those who want a featured-rich smart garage door opener. LiftMaster 87504 has it all and it is one of the best on the market. This review should give you all the answers and insights in one place. If not, check the links under, to see other brands and models: