Meet the all-new LiftMaster heavy-duty chain drive opener with built-in smart technologies. Read this LiftMaster 87802 review, and meet all the features this garage door opener can deliver.
What you can find in this article
Heavy-duty chain drive lifts the heaviest garage doors. Furthermore, LiftMaster 87802 has smart technology, battery backup, and much more…
The Liftmaster 87802 is a wall-mount garage door opener that is part of the Liftmaster Professional Series. It has a 1/2 HP motor and can handle doors up to 8 feet tall and 500 pounds in weight. The 87802 features a DC motor with a direct drive system, making it quieter and more reliable than other models. It also has a built-in motion-detecting control panel, which enables it to be used with a variety of accessories, such as keypads, remote controls, and motion detectors. Additionally, the 87802 comes with a safety beam system and has a built-in emergency release, allowing you to open the door manually in case of a power outage.
LiftMaster 87802 Features
While talking about myQ features, a homeowner has plenty of options. Just for this 87802 review, let's mention some:
Easily Connect: A homeowner can easily connect a garage door opener to a home network with built-in Wi-Fi.
Smartphone: Once connected, you can open, and close the garage door. Furthermore, you can also receive alerts about garage doors on a smartphone.
Syncs With: Syncs with popular smart devices and platforms.
Designed for strong lifting, LiftMaster 87802 can be installed in high-wind areas where reinforced doors are used. Moreover, it comes with a Battery Backup meaning it complies with California SB-969 law.
This is a chain drive garage door opener with a powerful and long-lasting DC motor. Get in and out when the power's out with Battery Backup. Meets California SB-969. An extra detailed explanation, with detailed specifications and a table chart, follows in the next section.
87802 Specifications
Take a closer look at the 87802 LiftMaster table chart. This table chart provides all the major features this garage opener has.
| | |
| --- | --- |
| LiftMaster 87802 | Specifications |
| Drive Type | Chain drive |
| Lighting | LED 2,000 lumens, Corner to Corner |
| Battery Backup | Yes |
| Smartphone Control | Yes |
| Timer To Close | Yes |
| myQ Compatibility | Yes |
| AC/DC | DC |
| Motion-Detection Light Activation | Yes |
| Soft Start/Stop | Yes |
| Code Type Compatibility | Security + 2.0 |
| myQ Diagnostics | Yes |
LiftMaster 87802 specification chart
LiftMaster 87802 Review
What do we like the most? Read LiftMaster 87802 review and find out. Let's begin…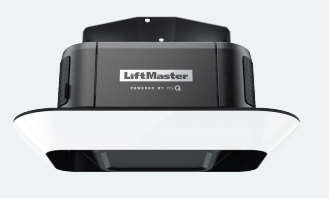 87802 LiftMaster has a carefully designed LED Corner to Corner lighting system, battery backup, and much more…
This garage door opener has a heavy-duty chain drive, made of rugged steel for dependable performance and a long life span.
A strong motor, paired with a sturdy I-beam rail system and powerful chain drive, make this garage opener suitable for the heaviest garage door.
Integrated LED lighting to increase the functionality of the garage. LiftMaster 87802 has an LED lighting system with 2,000 lumens, with 360° lighting to make uniform brightening of each corner in a garage.
Just by using myQ app a homeowner can easily control, secure, and monitor all what happens in a garage. Furthermore, with myQ app, you can give access to a trusted Dealer for diagnostics and repairs if necessary.
To make this LiftMaster 87802 review complete, we find it important to note that 87802 LiftMaster has a 12V DC motor with 53 RPM and permanent lubrication that can lift doors up to 750 lbs.
Power: 120V AC, 60Hz, 3.5A current rating
Speed: 5.5″ per second upward, 6.5″ per second downward
Lighting: 2,000 lumens integrated LED
Dimensions: 10.5″ L x 18.7″ W x 8.185″ H
| | | | | | |
| --- | --- | --- | --- | --- | --- |
| Rail options | 7′ | 8′ | 10′ | 12′ | 14′ |
| Installed length | 122.5″ | 139″ | 163″ | 188″ | 212″ |
| Max opening | 7′ 6″ | 8′ 6″ | 10′ 6″ | 12′ 6″ | 13′ 6″ |
LiftMaster 87802 rail options
Additional modules
In the box, you'll find 893MAX 3-button remote control, 880LMW smart control panel, and a 485LM backup battery.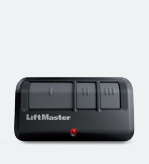 3-Button remote control operates up to 3 openers or myQ light accessories.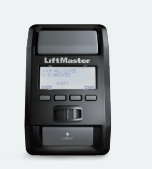 The smart control panel displays time and temperature. Furthermore, a homeowner can easily program and automatically activate lighting in a garage.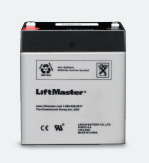 Integrated battery backup allows you to open and close the garage door even if the power is out.
Final words
LiftMaster 87802 gives you all the features a modern home needs. With this opener, you can control, secure, and monitor the garage, and all that via the myQ app anytime, from anywhere on your smartphone.
Like other new LiftMaster models, 87802 comes with a 360° light ring that uniformly brightens every corner of the garage with 2,000 lumens of the long-lasting LED light.
87802 LiftMaster works with Amazon Key, a great feature that gives you a convenient and secure In-Garage Delivery feature for Amazon packages and groceries. myQ Diagnostics feature provides real-time insights for your garage door via the Health Report. Receive alerts and error codes in the app if an issue arises and connect with a professional for services if needed.​
Also read:
Overall, the Liftmaster 87802 is a reliable and powerful wall-mount garage door opener. It is easy to install and offers a variety of features, such as a motion detecting control panel, a safety beam system, and an emergency release. Additionally, it is quieter and more reliable than other models and is backed by a 10-year warranty.